October is Exfoliation Month at Radiance!
During this month we will have a specialised exfoliation treatment on offer and with our 'Products of the Month' you will receive a Free Gift!
Join us for this exfoliation extravaganza and have beautiful, fresh skin for this Autumn/Winter!
Treatment of the Month!
Express 30 minute deep skin exfoliating/buffing treatment
This intensive, skin buffing treatment combines…
A deep cleanse
A cocktail of Dermalogicas advanced exfoliators
The CACI ultrasonic peeling system
Dermalogica mask to suit your skin
Only £24!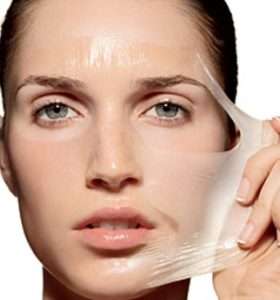 Products of the month!
Multivitamin Thermafoliant & Multivitamin Power Recovery Masque
The best example of TEAM WORK within the Dermalogica range
They work together to…
Reduce all signs of aging
Pack essential nutrients and vitamins into the skin
Polish of layers of unwanted skin with physical and chemical exfoliants
Help to build up the skins barrier function
Fight off free radical damage
Encourage collagen production
Replenishes the skin, leaving it soft and supple
For best results use at night, then leave the masque on overnight to work with your skins circadian rhythm.
Free gift with purchase